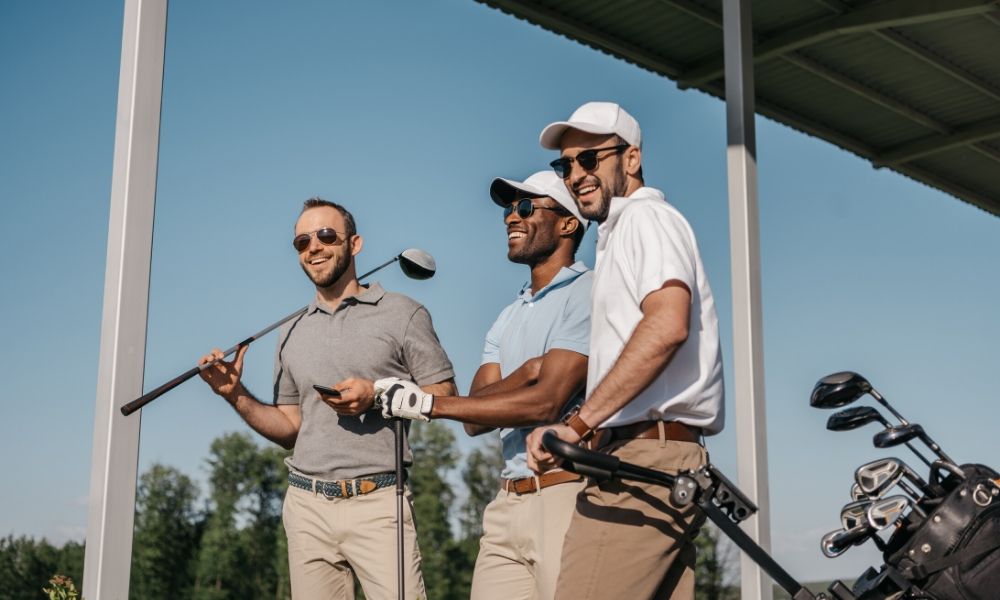 a guide to planning a golf tournament
Date : 3/18/2020
A Guide to Planning a Golf Tournament
If you find yourself in charge of putting together a golf event for your organization or company, you may be at a loss as to how to go about it. There are so many more factors that come into play than just the golf itself, and you must account for all of them. You not only want to gather enough participants and have an ordered schedule for the day, but you also need to have contingency plans for unexpected circumstances. Above all, you want people to enjoy themselves and to build their positive views of your organization or company. Here's a guide to planning a golf tournament and pulling it off successfully.
Organize Your Plan
The first step to planning a golf tournament is to, well, create a plan. Before you start taking steps toward making the tournament a reality, you should have clear goals in mind that will direct most of your subsequent decisions. Take a moment to think about what the main purpose of the event is, whether it is a way to give back to employees, foster important business connections, or raise money for a charitable cause. Moving forward, you can make sure that your purpose will be met through the gold tournament.
After this, you should then select the target date for the event, as well as the days by which you want specific aspects of the tournament planning completed. By having this schedule, you can more easily stay on track and realize if you are getting behind in your preparations and arrangements. Include important points such as when you want certain details finalized, supplies retrieved, and invites sent out. You should also have the deadline by which potential attendees must respond.
Outline Your Budget
With that done, you should put together a budget showing how much money will be allocated to the various aspects of the tournament. You should be clear on the amount of funds allotted for things such as the venue, outreach, food and drinks, and prizes, among other facets. Find out how much it will cost to have an individual participate in the tournament as well. Once you have this value, you can use a plethora of methods to raise money to cover them, which you will add to the funds that your organization or company has provided you for the tournament. You should have a payment that is due from people who decide to participate. Companies that your organization has connections with may also sponsor the event in part if you reach out to them, as they will be able to advertise themselves there.
Choose a Course
Finding the right golf course for your tournament is vital because it will determine much of the feeling of the event. Likewise, the course will be one of the main attractions that can entice people to come. Select one that isn't too bland by aiming to balance quality, value, and novelty in your choice. You should have a maximum number of people in mind so that you can search for courses that will provide enough space to accommodate them. The course should be suited to golfers of all skill levels as well since you'll no doubt be aiming to have as many attendees as you can round up. Consider details such as the length of the course and how challenging the layout is. Again, you want to find a happy medium, balancing interest for the experienced players and playability for novices.
Arrange for Food
Pretty much any occasion calls for some food and drink, and a golf tournament is no different. Check out the food and beverage amenities offered by the golf courses you are looking at to see if they offer the type of fare that you would like served at the event. A more upscale course will often have fancier cuisine, while courses suited for the general public will offer more everyday options. Figure out what would be appropriate for the event you're planning. Some tournaments, such as charity fundraisers, might call for food and drinks that are more lavish. Others may call for something more democratic like burgers and beer. You may also go the route of bringing in food from outside as well. One common example of this is having packed lunches for the golfers to pick up at the beginning and easily eat on the go. Catering is another option and a great way to bring in some delicious local cuisine that helps to set your tournament apart.
Pick the Format
Not every tournament needs to be played in the same way. In fact, you should adjust the format of the golf game based on the type of event and the people you expect to take part. For large groups with a wide range of proficiency levels, you may opt for a scramble and put golfers into teams. This will balance out the competition. You could also keep everyone individual but divide them into groups based on the average scores that they get. At other times, though, you may simply decide to go with a traditional game but provide prizes for people who reach various achievements (e.g., longest drive) on top of giving prizes to those who score the lowest.
Provide Some Prizes
Speaking of which, prizes are another significant selling point for a golf tournament. As stated, you should have a good number of them for people to win, even if they did not finish in the top three. In addition to making it more likely that people want to come to the event, an abundance of prizes can also help ensure that they will want to come back the next time your organization or company hosts a tournament. Moreover, you might provide free gifts to people just for showing up, including golf balls, clothing, towels, etc., which have the logos of your organization and those of your sponsors. It's a win-win since people like getting free stuff and you get to advertise.
If you're planning a golf tournament and are looking at golf courses near Las Vegas, contact The Club at Sunrise. Our course is perfect for golfers of all skill levels and provides a beautiful backdrop that will make your event one to remember. Our rates are also highly affordable, which can in turn help to make your tournament more accessible for a greater range of people.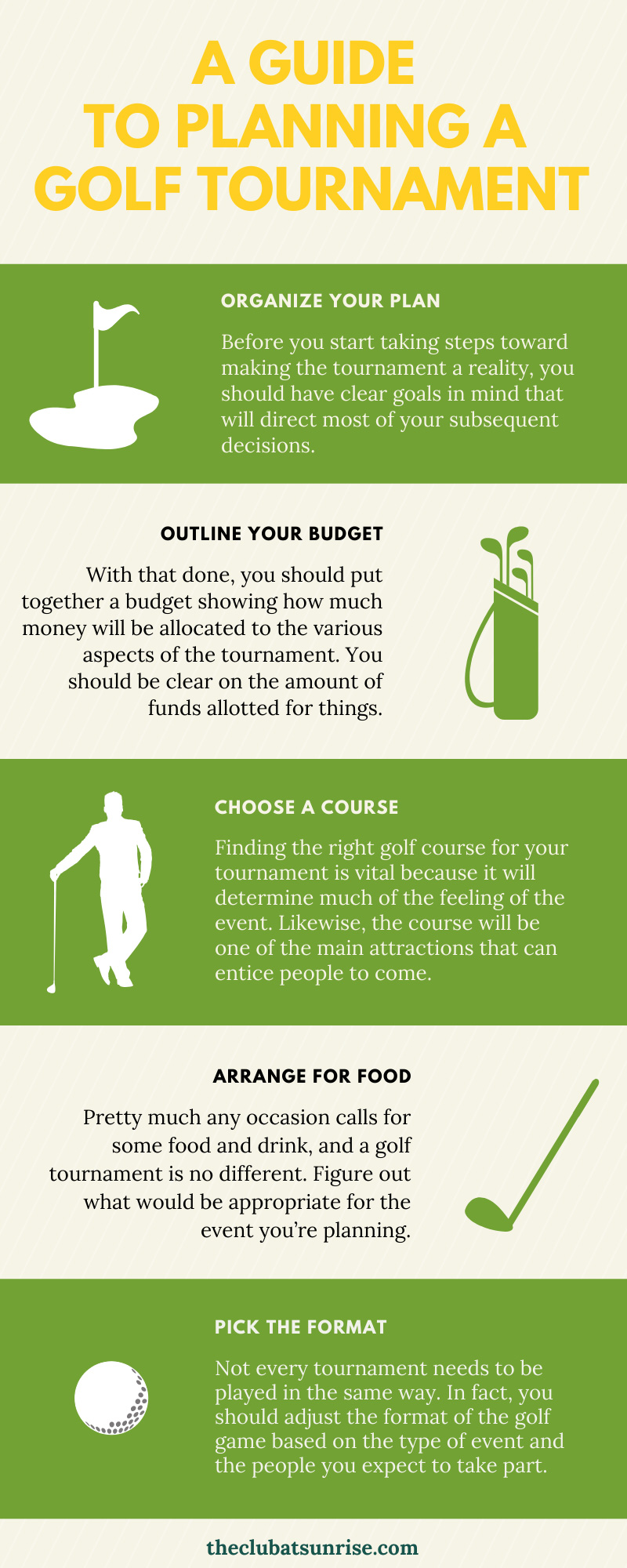 [ More Blog Posts ]