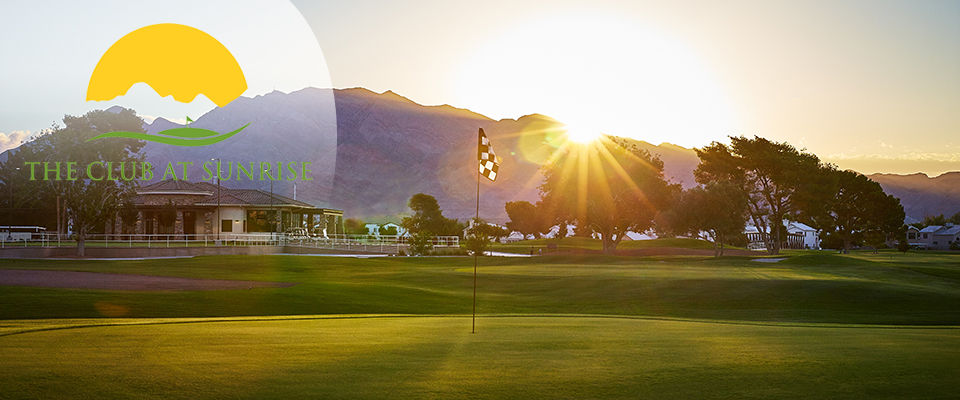 the best golfers of all time that you should know
Wednesday, May 13, 2020
Part of what inspires us to advance forward and reach for ever-greater heights are the experts of our particular craft who accomplished remarkable feats. Golf has been around for ages, so there's no shortage of standout golfers that you can find from both past and present. You can watch the way these golfers play and try to make some of their prowess and style your own to bolster your own game. In addition, you're bound to have a good time just witnessing these masters at work, competing at a level that you rarely see on a normal day at the course. For these reasons, we've put together a group of some of the best golfers of all time that you should know.
Gary Player
Gary Player is remembered for his success in the major golf championships. He tied with Ben Hogan for the fourth-most wins in the majors overall, with nine under his belt over the course of his career. Player also achieved a career Grand Slam in 1965, when he managed to have wins in all four majors. This accomplishment has only been reached by five golfers total—including Gary Player—in the sport's history. What's also noteworthy about Player is that he competed internationally on every continent around the world, save Antarctica. If you count his wins in professional games from all these tournaments, he had a total of 165 wins.
Byron Nelson
Byron Nelson had an extraordinary record in his professional golf career. He had 52 PGA Tour wins, five of which were in the majors. This becomes even more impressive when you take into account that he played in a shorter time span from 1935 to 1946. One of his most memorable triumphs was winning eleven tournaments back-to-back in 1945. Because of World War II, many golfers could not compete for several years at the time, but Nelson was not drafted because he had a condition that made his blood clot slower than normal. Still his plethora of wins in the surrounding years when the war was not taking place clearly cemented him among the top players.
Bobby Jones
What is so interesting about Bobby Jones is that he was not a professional golfer for any length of time. Instead, he pursued a career as a lawyer and only played golf on the side. Despite his casual approach, he was able to go toe-to-toe with the professionals. He couldn't compete in all the majors because he was an amateur player, but he still won seven of the ones that he did join. He also had six wins total from the US Amateur and British Amateur championships, which were counted as majors when he emerged victorious in them. Jones's time playing was even shorter than Nelson's, as he retired at 28 years old after competing for eight years. Many speculate on what could have been had Jones decided to go professional and stayed in the game for longer.
Sam Snead
Sam Snead is distinguished for his record 82 PGA Tour wins, a record he shares with Tiger Woods for the highest number of victories in golf thus far. He won only seven majors, however, partly owing to the fact that he generally did not participate in the British Open and that fourteen majors were canceled in the years during WWII. It's also intriguing to note that Snead never manage to win the US Open, though he came close several times. In contrast to many other golfers, Snead maintained his career for a long time and even became the oldest golfer to win a PGA Tour game in 1965 when he was 52 years old.
Arnold Palmer
Arnold Palmer holds the title of the fifth-highest number of PGA wins of all players, with 62 in all, and was nicknamed "The King" as a result. Out of those, seven were majors. Between 1960 and 1963 his total yearly wins never dropped below six total, earning him the title of PGA Player of the Year in 1960 and 1962. He did all this while contending with Gary Player and Jack Nicklaus, two other extremely skilled golfers. Greater than his awesome performances, though, was Palmer's charisma, which he used to further the popularity of golf in the eyes of many who had not paid much attention to the sport before.
Ben Hogan
Ben Hogan had 64 PGA victories and nine major wins. He was also the second person ever to attain a career Grand Slam. He did all this while taking a hiatus in 1943 through 1945 to serve in the military during WWII and another when experienced a near-fatal car crash in 1949. He didn't let this stop him from taking hold of 13 wins within one year in 1946 and winning five out of six tournaments that he entered in 1953 (three of them were majors). The only other person who has managed to get three wins in majors within one calendar year is Tiger Woods. Hogan is also notable for breaking down golf basics and his methods for refining the swing in his book, Five Lessons: The Modern Fundamentals of Golf.
Tiger Woods
Bring up golf in any conversation today, and the name that will invariably come up is Tiger Woods. Though his playing took a hit in more recent years, during his prime, he shot past the triumphs of many storied players. He emerged triumphant in fifteen majors and won four of them successively in 2000 and 2001 making him the reigning champion of all of them at the same time, an exploit no other golfer ever accomplished. He also currently holds 82 PGA tour wins, tying for the number one spot with Sam Snead.
Jack Nicklaus
At the summit of the best golfers of all time that you should know stands Jack Nicklaus. While he has fewer overall PGA Tour wins than Woods and Snead, at 73 as opposed to 82, Nicklaus has unmatched high-performance consistency. He not only acquired the most majors with 18 wins, but he was also the runner-up in nineteen more majors. In the Masters, he took first place six times, which is more than any other player. His last win there was in 1986 when he was forty-six years old. This set another record for the oldest golfer to win that tournament. He isn't called the "Golden Bear" for nothing.
After looking into the amazing achievements of these golfers, you may be fired up to improve your own golf skills and get on the course. For tee times in Las Vegas, contact The Club at Sunrise.