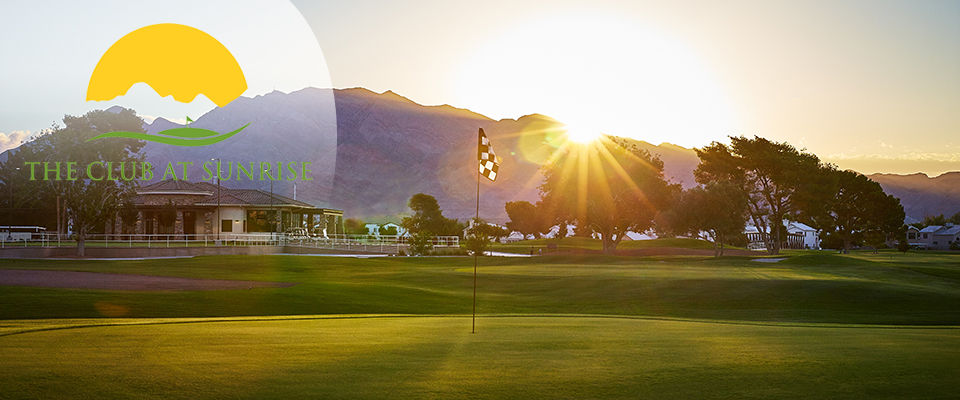 Professional Staff
Chris Hatzke, PGA General Manager [email protected]

Chris has been with KemperSports for 17 years, working at all levels of golf operations during his tenure.Most recently, Chris served as the head golf professional at Paradise Valley Golf Club in Fairfield, California.,a position that he worked his way to after starting in guest services.

Chris owns vast tournament coordinator and event/league booking experience to go along with a passion for building innovative grassroots programming; one example of which was Chris' role in helping launch the Fairfield Golf Academy, which has seen huge growth in it's player development offerings, especially for junior and women golfers. Chris' experience with developing new programming and finding ways to create fun activities and events at the venue will serve our clients and the residents of Clark County well. Chris loves seeing people have fun at the golf course and he is committed to creating happy, loyal customers. His passion for the golf business is rooted in a desire to provide a place for friends and families to enjoy the best day of their week. When he's not pursuing his passion at work, he loves traveling, cheering for his favorite sports teams, and playing golf for fun while still being competitive. Most of all, Chris enjoys spending time with his son, sightseeing, and pursuing new adventures.

Scott Sutton, Director of Agronomy [email protected]

As a Las Vegas native, Scott has been a Golf Course Superintendent at numerous courses for 36 years, and has been with The Club at Sunrise since the beginning in 2014. He has been a member of the Southern Nevada Golf Course Superintendents Association for 25 years and currently is the Treasurer. Scott has a passion for golf which led him to play in college at University of Nevada – Las Vegas. He is thrilled to be a part of this new project for KemperSports and cannot wait to see how The Club at Sunrise grows in the Las Vegas market.

Scott Sutton was awarded Superintendent of the Year 2017 by the Southern Nevada Golf Course Superintendent's Association.

Danny Fellegy, Golf Operations Manager [email protected]

After relocating to Las Vegas from his home state of Minnesota in 1998, Danny Fellegy began his golf career at Stallion Mountain Golf Club in 2004. Immediately, developing a passion for golf, he worked exceptionally hard to advance from washing carts to the Director of Operations. Following his departure from Stallion Mountain in 2014 and joining the KemperSports Team in 2015 as the Operations Manager for The Club at Sunrise here in the Vegas Valley, he obtained his Nevada State Insurance License and is affiliated with a local Insurance Company that is owned/operated by another avid golfer in Las Vegas. "I've been fortunate to meet so many great people. I have always strived to provide each of them with an impeccable experience and value the countless long-term relationships that have been built over the last 12 years." Married for several years to his wife, Melisa and a proud Dad to two wonderful boys, ages 7 and 15, he enjoys spending time with his family and teaching his sons to golf.

Aaron Geller, Controller [email protected]

Aaron relocated from his home state of New York to Las Vegas in 2000. After graduating from the university of Nevada-Las Vegas with a degree in accounting, he began a career in public accounting working for several firms in town. Aaron joined the Kemper Sports team in 2020 as the Property Controller at The Club at Sunrise. Aaron has been married for many years to his wife Lauren. They have 2 young sons, who are really excited to learn how to play golf.

Nathan Hughes, Assistant Superintendent [email protected]

The Club at Sunrise, a municipal golf course, is managed by KemperSports. The best-in-class services at The Club at Sunrise are provided by KemperSports staff members who receive the job benefits of working for a professional golf course and hospitality management company.

About KemperSports
KemperSports is a golf course and hospitality management company that provides daily fee golf courses, private clubs, resorts and hospitality venues with proven service strategies to increase guest and member satisfaction. With experienced golf management, operations, marketing and technology solutions, KemperSports has been a leader in the golf and hospitality industry since 1979, with over 130 venues under management across the United States and Mexico.
The company's award-winning portfolio includes nationally-ranked golf courses, private clubs, municipal golf courses and golf tournament venues such as Bandon Dunes Golf Resort, named the No. 1 Golf Resort in North America by Golf Digest and GOLF Magazine; Streamsong Resort; The Glen Club; Desert Willow Golf Resort; and Chambers Bay, host of the 2015 U.S. Open. For more information about KemperSports, please visit https://www.kempersports.com/. Join the KemperSports social media conversation on Facebook, Twitter, Instagram and LinkedIn
.