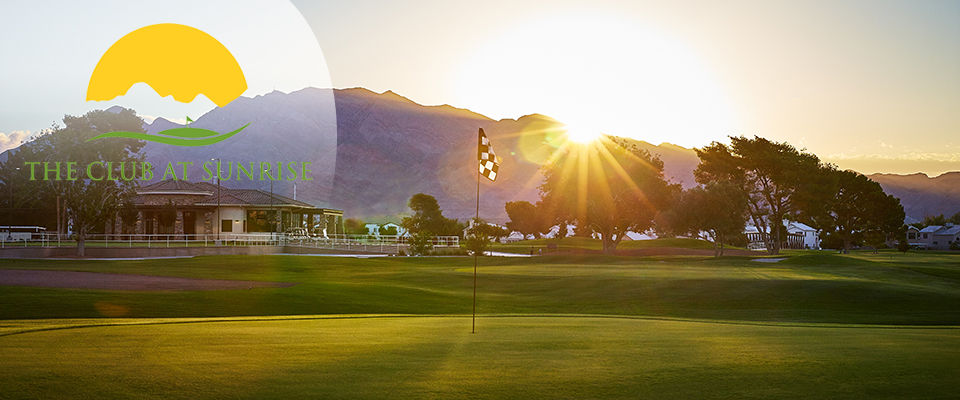 Las Vegas Home Clubs for Ladies and Men
The Club at Sunrise Men's Club
Play Day: Sundays
Eligibility: Open to all men 18+
Contact: Dennis Winning - 702-656-0072
The Club at Sunrise Ladies Club
Play Day: Thursday's
Eligibility: Open to all women 18+
Contact: Linda MacDonald - 702-876-2846
Looking for a new way to meet new friends, enjoy the sunshine, and get some physical activity all at once? Join our Las Vegas golf club for men and ladies! You won't find a better value on golf in the Las Vegas area, and with our ladies' and men's leagues, you can experience that same great value on a weekly basis. We offer the most competitive rates in the Las Vegas Valley, allowing you to play on an amazing 18-hole course that you'd pay an arm and a leg to experience under different circumstances. At 6,503 yards, this sprawling, picturesque 18-hole course is great for all levels of experience and skill.
The Best Golf Value in Las Vegas
Our golf course was completely renovated in 2016 as part of the Las Vegas Wash Project. Each newly redesigned hole is ideal for golfers of almost any skill level, and the course also features a putting green and driving range for practicing various aspects of your fame. It's the perfect place to play a round of golf, and you can participate in our Las Vegas golf club for ladies and men at rates better than any comparable clubs in the area. If you're able to find a tee time for our course at a lower rate than what's shown on our site, we'll match it—just show us the lower rate at check-in or give us a call after you book. Normally, you'd have to pay a premium for a golf course of this quality. Don't miss out on this opportunity to join a Las Vegas golf club that's a great time and a great value.
See Golf Shop for applications or call 702-207-7501.