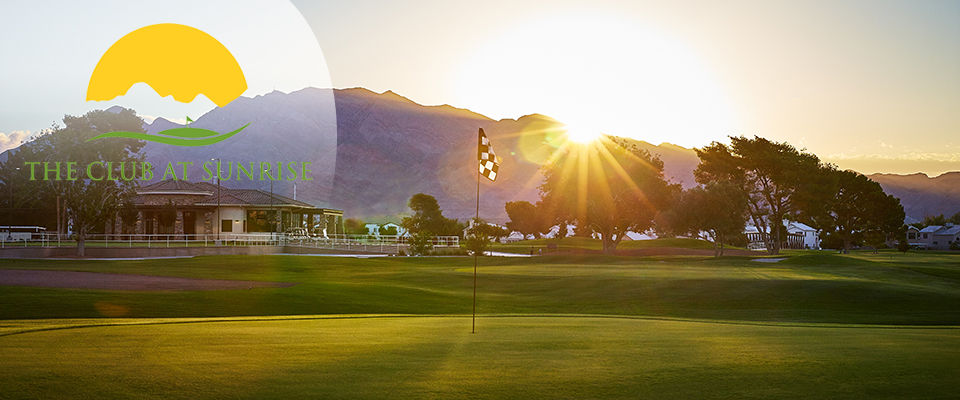 Book Tee Times in Las Vegas
PLAY GOLF IN LAS VEGAS
Your health, safety and wellbeing remain our top priority as we provide a place to enjoy our great game and get fresh air during these challenging times. The Club at Sunrise leadership team is closely monitoring the impact of COVID-19 (Corona Virus) and taking preventative measures to ensure that we are providing the highest level of service, safety and cleanliness to our customers.
Starting on June 1st, 2021 we will be returning to normalized operations at the club. Required masks inside the clubhouse area, except when you are eating or drinking.
For any questions or further assistance please call the golf shop at (702) 207-7501.
*Please note promotions and/or discounts are not valid until further notice.
Groups of more than 12 players can book up to 60 days in advance with signed agreement and deposit. Please contact Danny Fellegy, Operations Manager or CLICK HERE
For any questions please contact the golf shop at (702) 207-7501. Thank you for playing The Club at Sunrise in Las Vegas, Nevada.