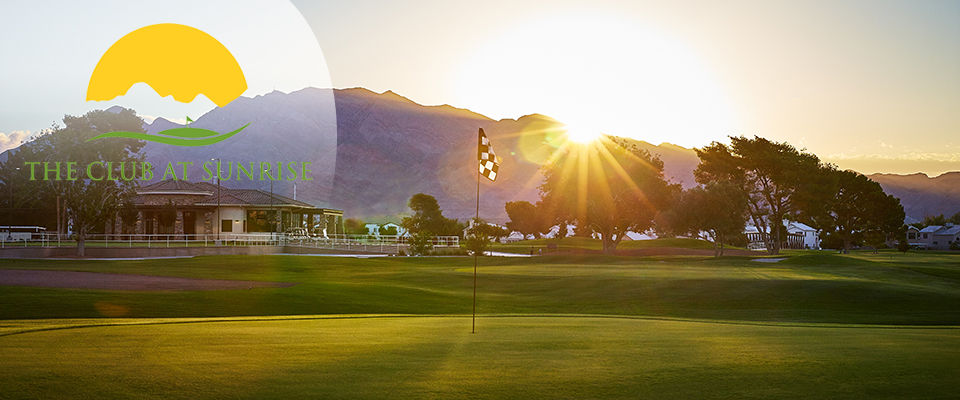 Senior Golf League
Are you a Senior Golfer age 62+ living in Las Vegas or Henderson, Nevada. The Club at Sunrise is currently recruiting players for our NEW 2018 Sunrise Senior Golf League. ​The Senior League kicks off on Friday, April 13th.
Senior League includes 9 holes of cart including cart, contests, prizes and a light breakfast before tee-off!
CLICK HERE FOR MORE DETAILS
​To sign up to play in our Kick-off tournament on Friday, April 13th.
Contact Danny Fellegy now in the Golf Shop.
Dfellegy@kempersports.com or call 702-207-7501 to get on the list to play!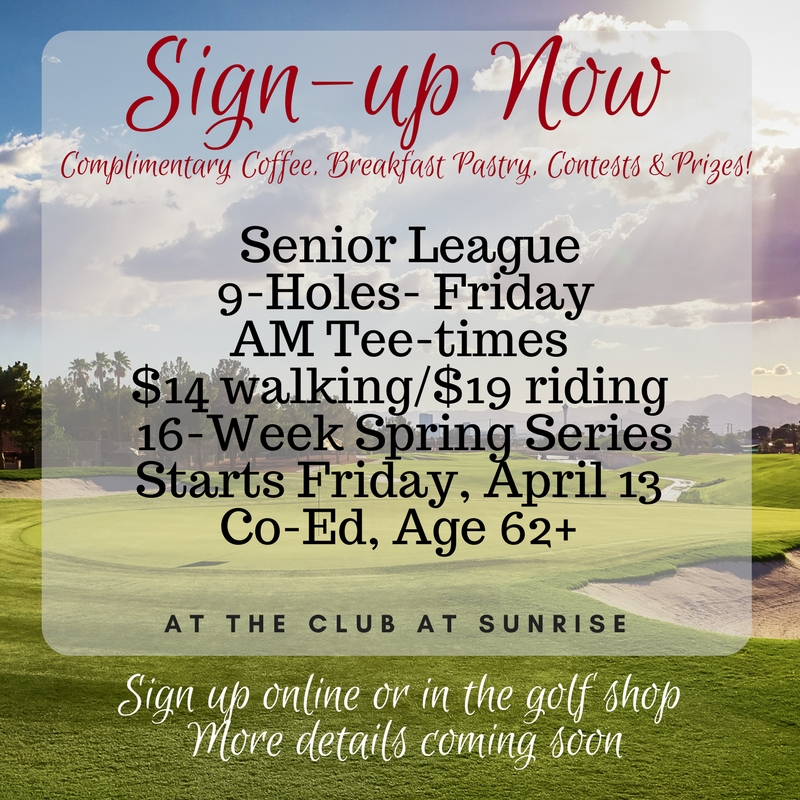 If you have questions please contact Danny Fellegy in the Golf Shop. 702-207-7501