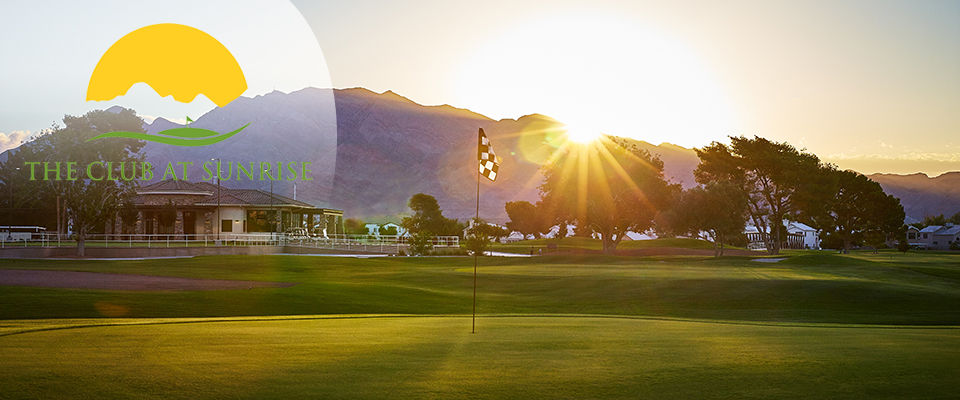 Professional Staff
Matt Kalbak, PGA General Manager [email protected]
As a 20-year member of the PGA and an 11-year veteran with KemperSports, Matt brings a wealth of knowledge and experience to the re-opening of the iconic golf destination, now known as "The Club at Sunrise". Matt started playing the game of golf at age 12 and turned into his passion into a career for lifetime. Most recently, Matt managed two extremely busy daily fee properties in Ventura, California, Olivas Links and Buenaventura golf courses for the city of Ventura and KemperSports. Prior to that assignment, he worked closely with the construction team and produced Monarch Dunes at The Woodlands in San Luis Obispo County, California.
Scott Sutton, Director of Agronomy [email protected]
As a Las Vegas native, Scott has been a Golf Course Superintendent at numerous courses for 36 years, and has been with The Club at Sunrise since the beginning in 2014. He has been a member of the Southern Nevada Golf Course Superintendents Association for 25 years and currently is the Treasurer. Scott has a passion for golf which led him to play in college at University of Nevada – Las Vegas. He is thrilled to be a part of this new project for KemperSports and cannot wait to see how The Club at Sunrise grows in the Las Vegas market.
Scott Sutton was awarded Superintendent of the Year 2017 by the Southern Nevada Golf Course Superintendent's Association.
Danny Fellegy, Golf Operations Manager [email protected]
After relocating to Las Vegas from his home state of Minnesota in 1998, Danny Fellegy began his golf career at Stallion Mountain Golf Club in 2004. Immediately, developing a passion for golf, he worked exceptionally hard to advance from washing carts to the Director of Operations. Following his departure from Stallion Mountain in 2014 and joining the KemperSports Team in 2015 as the Operations Manager for The Club at Sunrise here in the Vegas Valley, he obtained his Nevada State Insurance License and is affiliated with a local Insurance Company that is owned/operated by another avid golfer in Las Vegas. "I've been fortunate to meet so many great people. I have always strived to provide each of them with an impeccable experience and value the countless long-term relationships that have been built over the last 12 years." Married for several years to his wife, Melisa and a proud Dad to two wonderful boys, ages 7 and 15, he enjoys spending time with his family and teaching his sons to golf.
Sarah Waltzer, Property Controller/HR [email protected].
Sarah relocated from Chicago to Las Vegas in December 2015. After completing a year abroad in Jerusalem, Israel, she graduated from Wright College in Chicago with a degree in Accounting. She has worked for KemperSports for almost three years at the Home Office Accounting Department in Northbrook, IL then transitioned into the Property Controller role here at The Club at Sunrise. Now that Sarah's position is at The Club at Sunrise, she is excited to begin to learn how to play the game of golf.
Nathan Hughes, Assistant Superintendent [email protected]